Bep Ga
Design
Craft
Photography
2018
Bep Ga, or chicken kitchen, is a casual Vietnamese eatery in Chinatown, NYC, exclusively serving chicken dishes.

The goal was to create a conceptual language and visual environment where I could help promote the site's eccentric DIY vibe and the obsessive usage of blue & pink colors.

Using my personal understanding of Vietnam street vendor style and nostalgic Vietnamese typography and cuisine, I crafted this project using a combination of independent site research, clay modeling, hand-drawn typography, crafts, photography, and visual design.

Roles
Clay modeling
Photography
Visual design
Craft

Origin

Chicken has maintained a very important role in Vietnamese life, not just as food, but as a natural alarm clock as well — farmers wake up as the chicken starts their dawn song.





In spiritual life and on special occasions, especially Tết, or Lunar New Year, boiled chicken is an essential food as it is often considered a symbol of purity and is used as an offering to ancestors.

To Vietnamese, chicken symbolizes a divine relationship because they feature 5 virtues of Knowledge (Văn), Martial art (Vũ), Bravery (Dũng), Care (Nhân), Prestige (Tín).
Clay models
In order to make a perfect chicken dish, fresh herbs & spices and original sauces are key to attain an authentic and distinguished taste.
Here I employ iconic images of street vendor utensils and furniture and include a set of miniature clay models helps to highlight the principal ingredients and embodiment nostalgia.
Hand-drawn type
To further accentuate nostalgic sentiments, I produced hand-drawn typography resembling an early Vietnamese hand-lettering style for signage, menu, menu items, and typical eatery expressions.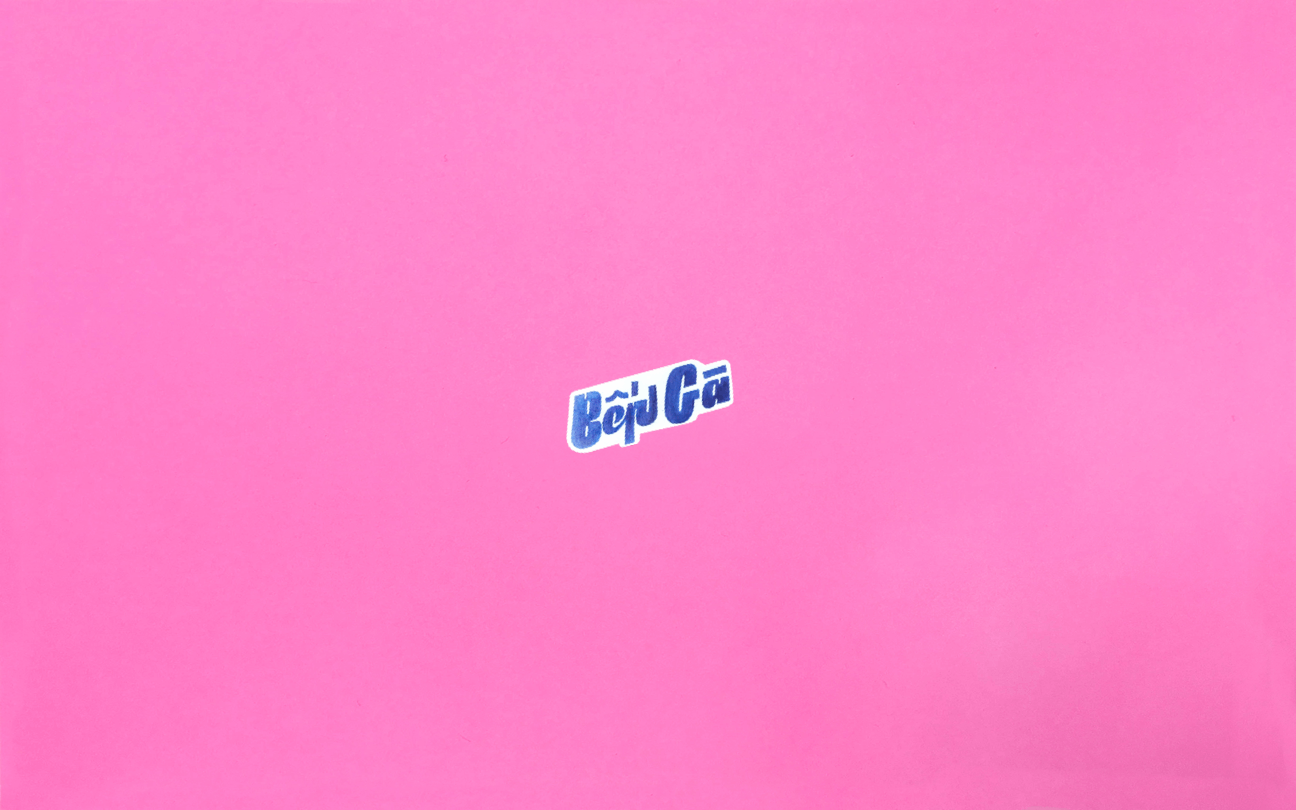 Pop-up exhibition

Taking the project an extra step forwards, creating a pop-up exhibition was an exhilarating idea that could not only showcase the work produced but also extensively promote the eccentric vibe, playful personalities, and evocative images.
Booklets

Finally, in order to keep a concise record of the project in printed marterials, I created a set of two booklets collecting the most visually appealling aspects of the project — clay models resembling principal ingredients and special dishes, and early Vietnamese signage painting and hand-lettering.







more work


︎